I have a lot of crap, and sometimes I like to use shelf space to display said crap so that my material possessions feel more meaningful.
Yesterday I got in a reptile carrier for my tortoise that was the wrong size. I ended up going to a craft store, getting some holographic paper, and turning it into a display case for my Sonic figure. Behold my new and improved Sonic shelf: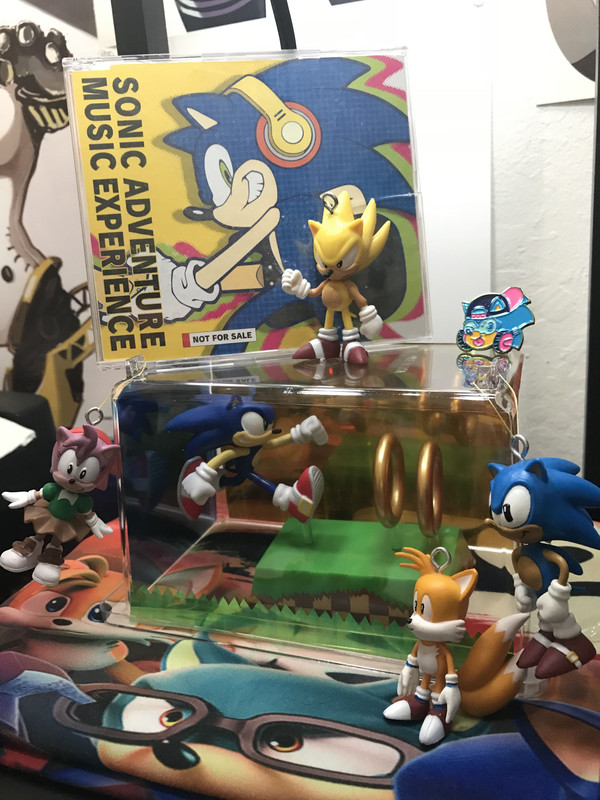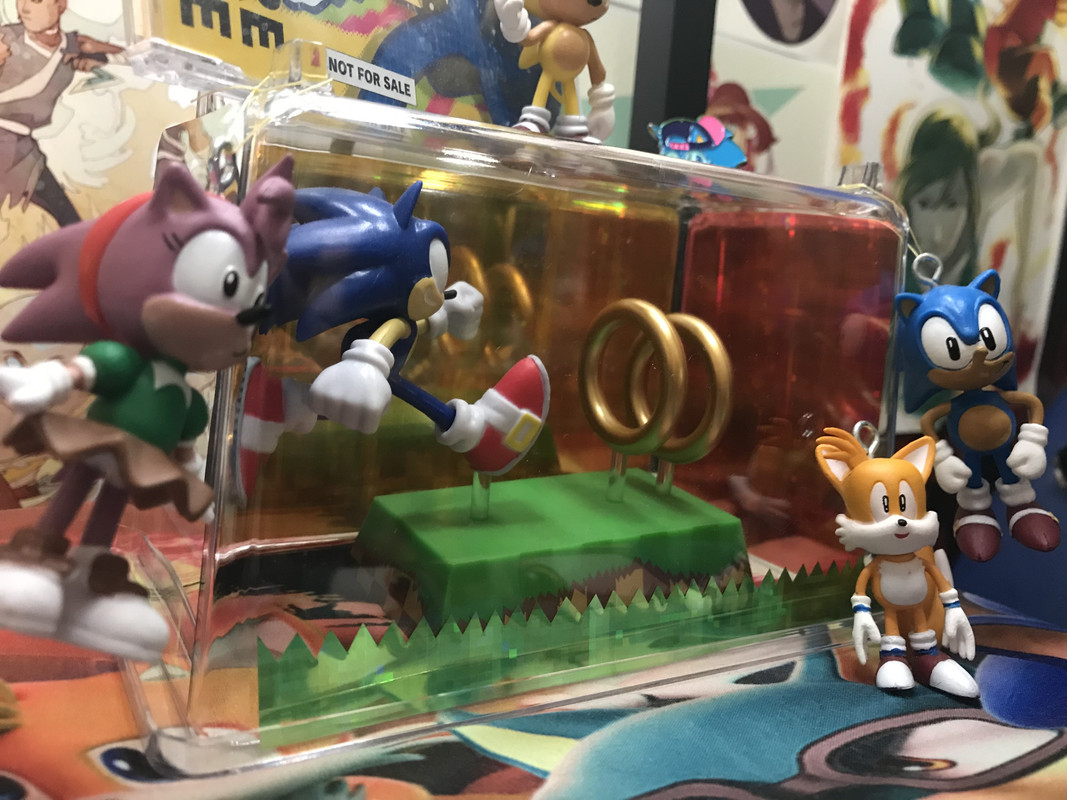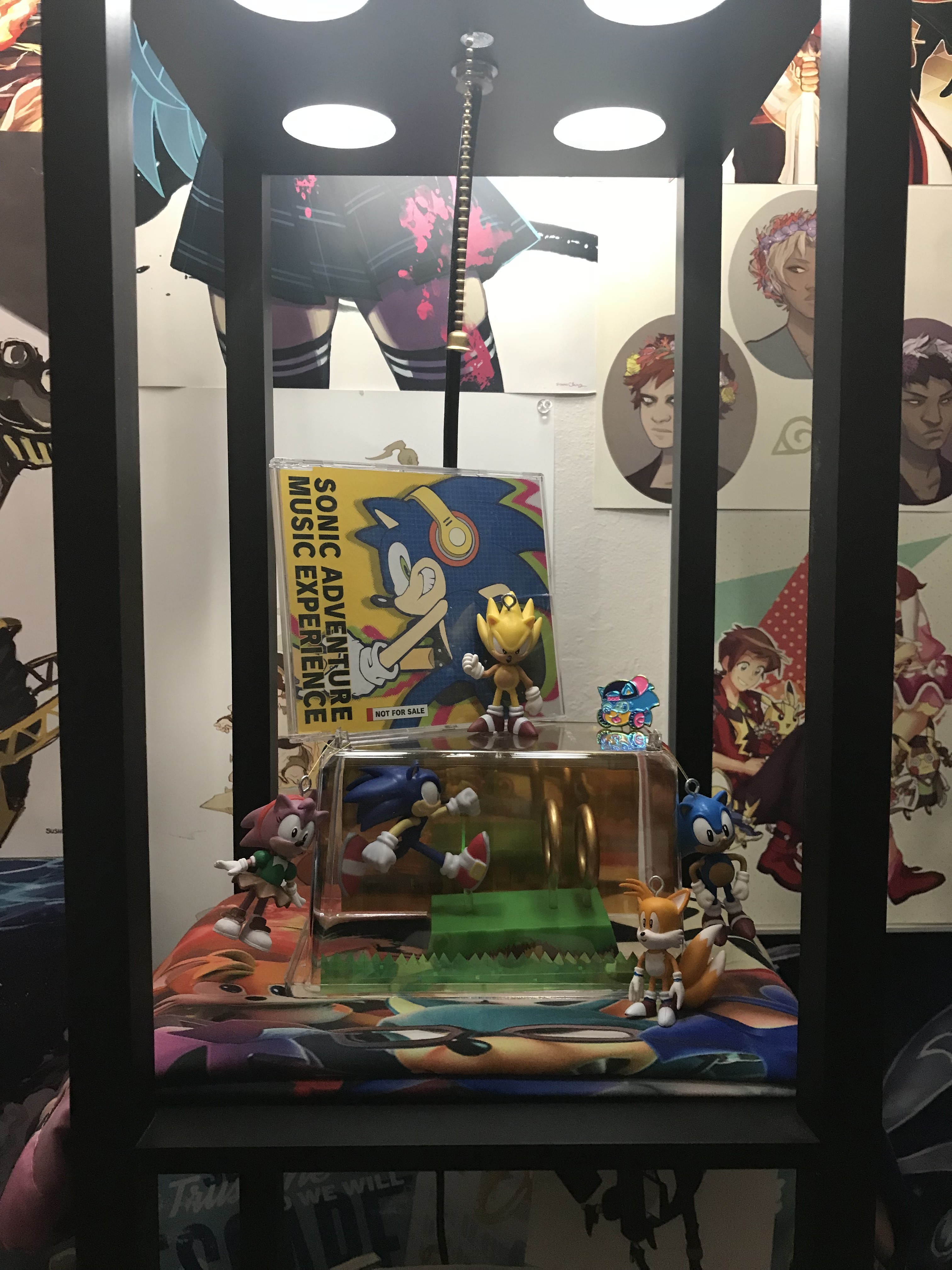 to be fair this 'collection' consists of, like, one loot box a friend got, some janky knockoff christmas tree ornaments, an enamel pin from a convention, a Sonic Forces bootleg pillowcase, and a CD my sister got in japan. but hey.
I have some more but I'll hold off for now. Those of you with game-related **** to show off, do so here.